ABOUT WDC
World Digital Conclave is the brain child of Author, Digital Marketer, Serial Entrepreneur and Marketing Trainer Adit Chouhan. The concept came to his mind when he realized there is no global event till date that helps all Digital Marketing and Technology Enthusiasts come together and learn from each other.
World Digital Conclave is a platform that will have all global leaders from the Digital arena come together and share insights from the Industry. We look forward to have many global leaders participate in some wonderful panel discussions and share their knowledge with the participants from all over the world.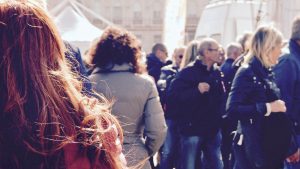 The Event is planned in India at one of the major cities in its first episode and then will travel across the globe every year attracting the best known global talent not only as Panelists and Keynote Speakers but also as participants.
The event is going to be both online and offline. We are in the process of planning and arranging for the same. Please feel free to contact us for any suggestions, speaker connections and sponsorship opportunities.